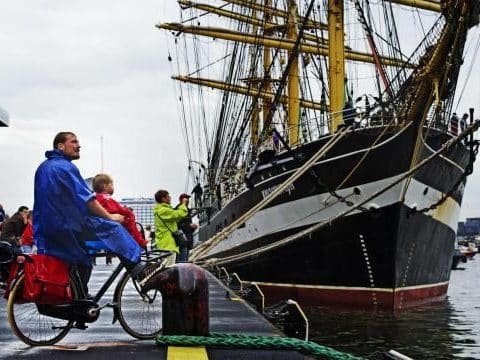 May
22
2016
2,8 million for Amsterdam events
This year the municipality Amsterdam contributes over 2.8 million euro to large events in the city. By far the largest amount of the event fund is assigned to the organisation of Sail. The nautical event, that takes place once every five years, will receive a contribution of over 1.5 million euro.
Other events that receive funding are, amongst others, Amsterdam Gay Pride (250.000), the celebration of New Year's Eve (250.000), Amsterdam Light Festival (200.000), Kwaku Summer Festival (100.000), Amsterdam Dance Event (100.000), Uitmarkt (100.000), Grachtenfestival (100.000) and the arrival of St Nicholas (100.000).
In total 28 organisations asked for funding this year. All events except for Sail and Kwaku received less than requested.
Fifteen organisations get no money from the event fund. Applications that were rejected include the Fashion Week, photo festival Unseen and the Electric Run.
Source: www.nu.nl